Tag Archives:
classroom management
See on Scoop.it – IWB, Lim & LMS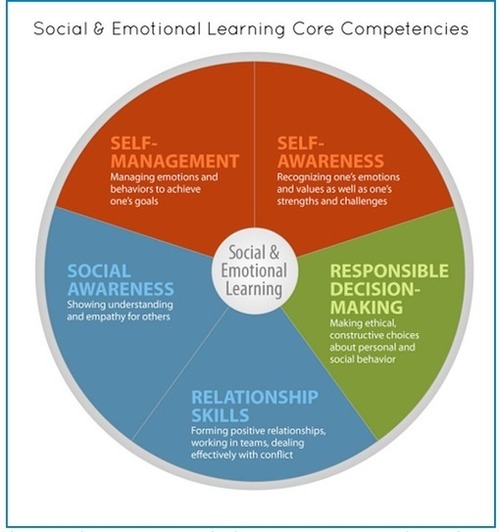 The 5 Core Principals for Social-Emotional Learning ~ Educational Technology and Mobile Learning http://t.co/cdOFJhO9bg via @medkh9
See on www.educatorstechnology.com
Oxford University Press
We know teachers can find it hard to make time to plan their lessons, or to manage their classes both in and out of the classroom, so Shaun Wilden has compiled a list of his top 10 free apps to help make your planning more productive and time-efficient. You may also find some of our apps for learning English useful.
Over the last year there has been a large growth in the number of apps aimed at educators. There are now apps that can do everything from helping you plan your lesson to helping you take attendance. Though your school might not yet be ready to move into a paperless world; given you are likely to be carrying your mobile device with you to and from school there are a number that can make your life easier.
The apps I have chosen are ones you can use with a class…
View original post 862 more words
TILT
Tapas #3 & #4 of the Teaching by Design series examine assessments (from formal, graded assessments – exams, papers, projects to informal, ungraded assessments – also known as Classroom Assessment Techniques) and activities that will reinforce learning outcomes you have determined for your course.
Tapa #3 – Assessment
The Tapa #3 narrated presentation addresses key questions related to authentic assessment, assessments that ask students to demonstrate and perform their knowledge in a relevant, real-life context, which can help to increase student motivation.  Incorporating two examples demonstrating revision of "traditional" assessments into "authentic" ones, the Tapa addresses both formal and informal dimensions of assessment.
The informal assessments provided by CATs – or Classroom Assessment Techniques or CATs – are designed to provide feedback on how and what students are learning, and on how well they know and can apply course concepts. CATs offer faculty a lens into the how and what…
View original post 348 more words